We provide tailor-made e-learning solutions built upon Moodle, the most widely used Learning Management System (LMS) platform in the world.
What is Moodle
Moodle App a mobile e-learning solution. Mobile access to your LMS – courses available online and offline from any device.
Image

Image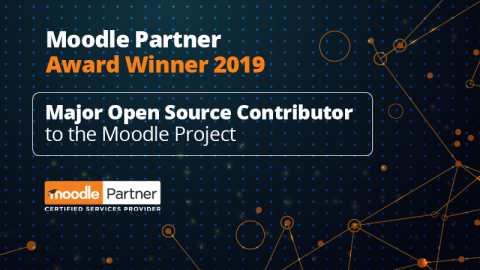 Engage with Catalyst
We can help you navigate the rapidly evolving educational landscape, by supporting your Moodle LMS platform.
We understand the need and demand from your users, ability to access from anywhere, anytime, on mobile  or desktop, and the scalability this requires. Our support system enables you to focus and deliver your academic outcomes without interruption and constant concern of maintaining your Moodle platform. We ensure predictability, a safe learning solution – facilitating speed and functionality of the learning platform.
Catalyst's Moodle services
Catalyst is the 4th biggest contributor to the Moodle project, and an award winning Certified Premium Moodle Partner for the UK, Australia, New Zealand and Canada.
We have 20 years experience working with Moodle partners network. We work with over 30 institutions and public sector businesses, supporting over 185,000 users in the UK and Europe.
If you are looking to empower your educators and learners with highest levels of support for your Moodle online learning management system ­— whether it's for 200 users or 2 million — Catalyst has the expertise and the experience to help you succeed.
Benefits of working with a partner
Key advantages of working with Catalyst:
20 years expertise of customising and developing Moodle LMS
Our pedagocial training and consulting expertise in Moodle
Security and reassurance, less time managing your LMS and more time providing engaging experiences for users
Ongoing support and 24/7 response
Being able to share the benefits of the Moodle community contributions